Inspector Columbo is the lead character in the most popular American TV series, Columbo which is a Crime fiction. The character is played by Peter Falk as Inspector Columbo, who works as Homicide detective in Police Department in Los Angeles. Inspector Columbo is a shabby looking officer who is often undervalued by his colleagues and by the murderers.
Regardless of his appearance and apparent absent mindedness, he is able to solve all the cases and accumulate all the required evidence needed for supporting allegation against the criminals. He has the potentiality to trace the details and bring about a scrupulous and committed approach to get things work.
The character
Police Inspector Columbo is a scruffy dressed seemingly intelligent and witty police detective. He is very fumble and his polite manner can surprise anyone as to how he can solve a crime, and even an intricate murder.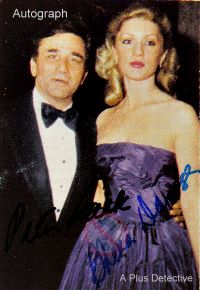 Inspector Columbo is actually very brilliant and intelligent detective who has an eye for miniature details and also possess the ability to merge information and unrelated incidents which can help in solving crimes.
However, his behaviour cannot be judged even by the suspects. Columbo is often able to confirm the guilt of the criminals by trapping them in fake sagacity of security and creating the circumstances that persuade them to incriminate themselves.
The interrogation techniques implemented is to carry out inoffensive interviews in a polite and humble manner and exiting the scene, just walking up to the door way and after a few moments return and inquire a question which could be clarification of the suspects, or explanation on the recent interviews. The way the interviews are conducted combined with apparent incompetency and vagueness makes the culprits feel that they are beyond the claws of law.
Columbo's meticulous tactics of interrogation leaves the suspects vulnerable, which results in the wrong doers to reveal certain information which proves that they are guilty. In most cases he is seen to befriend the suspects that make them believe that they are not being suspected rather interviewed to gather information.
The suspects often inevitably feel secured when being able to work with Columbo, without knowing that their movements and faux pas are being observed which would incriminate them. At the end, most of the criminals and wrongdoers are stunned when they are arrested, knowing that they have been fooled.
There are several occasions where suspects who considered themselves as making the perfect crime congratulate Inspector Columbo after they are caught and there are also instances when suspects attempts to kill Columbo.
Brief history of Inspector Columbo
The character was first created By William Link and Richard Levinson, who alleged that Columbo was inspired by another crime fiction character Porfiry Petrovich in Crime and Punishment series and also resembles the clerical detective, Father Brown by G.K. Chesterton.
The character Inspector Columbo was first portrayed by Bert Freed and screened on television in 1960 as Anthology series by the name 'Chevy Mystery Show'. With huge popularity the series was adapted into stage play in 1962 which was called 'Prescription: Murder', where Thomas Michelle played the character of Columbo.
Columbo Episode Guide
Pilots
Prescription: Murder
Ransom for a dead man
Season 1
Murder by the book
Death lends a hand
Dead weight
Suitable for framing
Lady in waiting
Short fuse
Blueprint for murder
Season 2
Etude in black
The greenhouse jungle
The most crucial game
Dagger of the mind
Requiem for a falling star
A stitch in crime
The most dangerous match
Double shock
Season 3
Lovely but lethal
Any old port in a storm
Candidate for crime
Double exposure
Publish or perish
Mind over mayhem
Swan song
A friend in deed
Season 4
An exercise in fatality
Negative reaction
By dawn's early light
Troubled waters
Playback
A deadly state of mind
Season 5
Forgotten Lady
A case of immunity
Identity crisis
A matter of honor
Now you see him
Last salute to the commodore
Season 6
Fade in to murder
Old fashioned murder
The bye bye sky-high I.Q. murder case
Season 7
Try and catch me
Murder under glass
Make me a perfect murder
How to dial a murder
The conspirators
Season 8
Columbo goes to the guillotine
Murder, smoke, and shadows
Sex and the married Detective
Grand deceptions
Season 9
Murder, a self portrait
Columbo cries wolf
Agenda for murder
Rest in peace, Mrs. Columbo
Uneasy lies the crown
Murder in malibu
Season 10
Columbo goes to college
Caution: murder can be hazardous to your health
Columbo and the murder of a rock star
Season 11
It's all in the game
Butterfly in shades of gray
Undercover
Specials
Death Hits The Jackpot
No time to die
A bird in the hand …
Strange bedfellows
A trace of murder – 25th Anniversary
Ashes to ashes
Murder with too many notes
Columbo likes the nightlife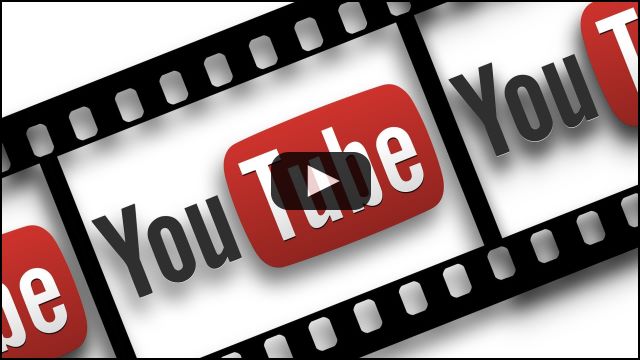 If you watch the YouTube video: Columbo - One More Thing - My Wife (Pilot Episodes),
Youtube's privacy policy
applies.